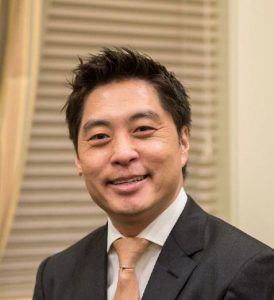 Dr. Michael Cho
I strive to help my patients reach their oral health goals. Gaining their trust and seeing them smile is reward enough for me.
Growing up, I had a real sweet tooth. I still remember having my primary teeth pulled because they were decayed and hurting. I know how horrible it feels to not be completely numb during a dental procedure. To be able to help those who have had similar experiences, who have the same fears and anxiety that I once experienced, is very gratifying. It is essential to me that each of my patients is not only comfortable during an appointment but that they know they can trust me to provide truly painless and stress-free dental care.
I see my patients as individuals, not just faces in a treatment chair. The human condition is very complex. Interacting with so many different personalities sheds light on some of those complexities. It helps me become a more compassionate, insightful dentist and individual and to really see and understand the needs of my patients.
Education
I graduated with my Doctor of Dental Surgery from Loma Linda University School of Dentistry. Since the day I received my degree, I have continued to further my knowledge and abilities through continuing education opportunities. It is essential for me to be able to provide my patients with new technologies and techniques so that they have the widest range of options for their oral healthcare needs.
Professional Associations
Keeping abreast of developments in oral healthcare is important to me, professionally, and I learn from my peers. Therefore, I am a member of the:
Personal Life
I was born in Seoul, South Korea, and moved to Southern California with my family when I was 5 years old. I came to the Seattle area in 2005 and now call Bellevue my home. I love exploring the area with my wife, Leah, and our little guy, Mason. There are so many things to do and see! I love to golf and hike, and I enjoy watching Lakers basketball games since the Sonics are no longer here. I've also adopted the Seahawks! Go Hawks!
Meet Our Team
Take care of your teeth with the help of our qualified dental office at Union Bay Dental Care! Dr. Michael S. Cho and our team are happy to help provide you with excellent services and be a team you can count on. Meet with our dental team and our dentist today by calling 206-522-0466 and scheduling a dental appointment in Seattle, Washington.
Check back soon to meet our dental team!